What was requested
A complete make-over was essential. The roof terrace was on top of a five-story period house, and was to be installed at the same time as major improvements were being carried out on the house.
Although the terrace was not overlooked, it needed screening from neighbouring terraces, so horizontal slats were chosen. These give a more modern look than traditional grid-type trellising, and serve to elongate spaces too.
I suggested painting the trellis and soft blue-grey-green to heighten the impact of the client's preferred blue-and-white planting scheme.

Click any of the thumbnails below to see 'before', 'during' and 'after' pictures of this garden.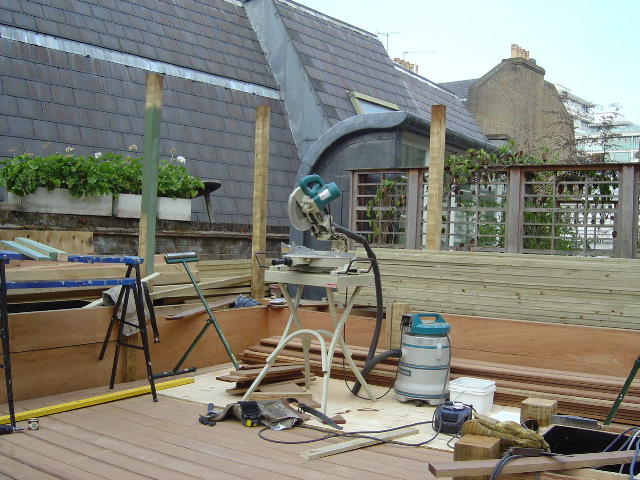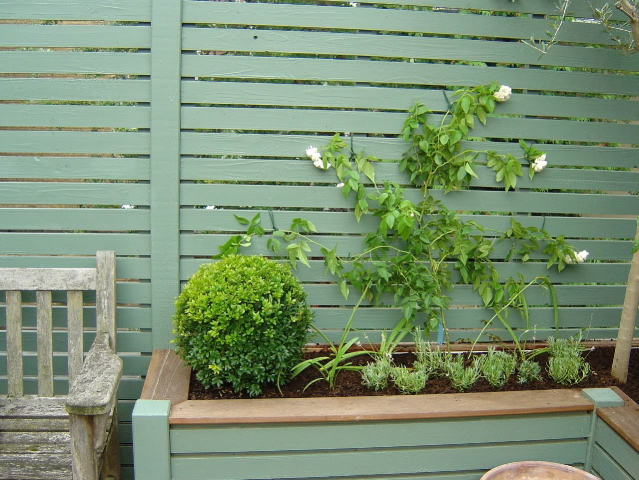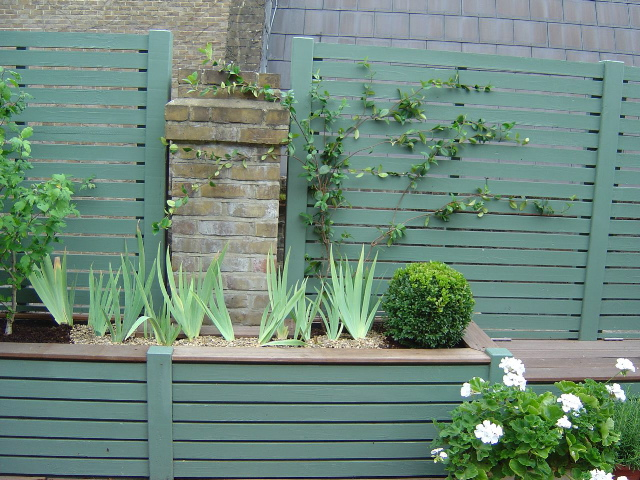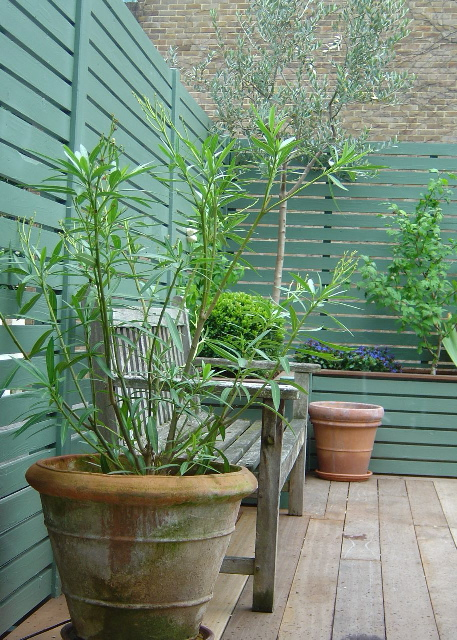 How it was achieved
After site clearance, construction began with the framing for the seating and planting beds (the seating is designed to provide space for garden maintenance items.) Seats and beds were then faced with slatting to match that on the surrounding trelliswork walls. Finally everything was painted the chosen colour. Irrigation was installed in all planting areas, and a few feeder cables provided for the pots. To provide winter interest and minimize maintenance, a few evergreen specimens were purchased – a ceanothus, a small olive and a few box spheres – while blue-flowering perennials provide flowers in the beds, aided by white-flowering hydrangeas and geraniums in the terracotta pots.

<- Previous Garden
Next Garden ->