What was requested
When a favourite neighbour mentioned that his office in the City of London had a roof terrace, which he thought needed some plants. I certainly did not envisage the stunningly huge space which he showed to me a few months later! The combination of the sweeping terrace, some 200" long, backed by the splendid fašade of St. Paul's Cathedral is jaw-dropping.

The brief was to provide a low-key installation, perhaps with a historical nod to the unique background provided by Wrens' masterpiece. The other factor influencing the design was the building itself, a recently built office block on Paternoster Square - which meant that nothing could be attached to the building, so structural additions were out. The other consideration was the exposed nature of the site - it gets strong sunlight and virtually constant wind.

Click any of the thumbnails below to see 'before', 'during' and 'after' pictures of this garden.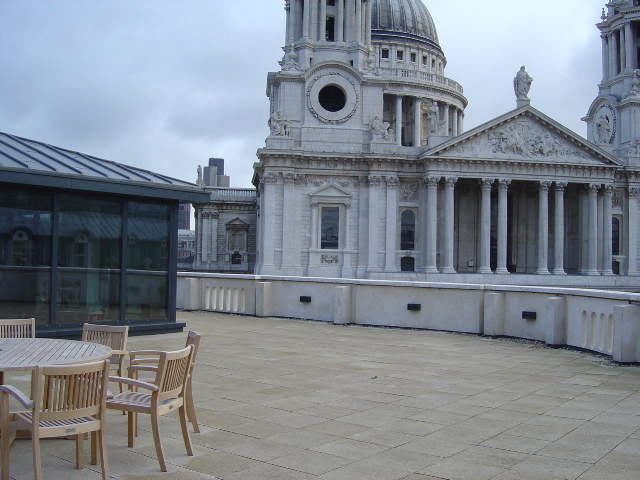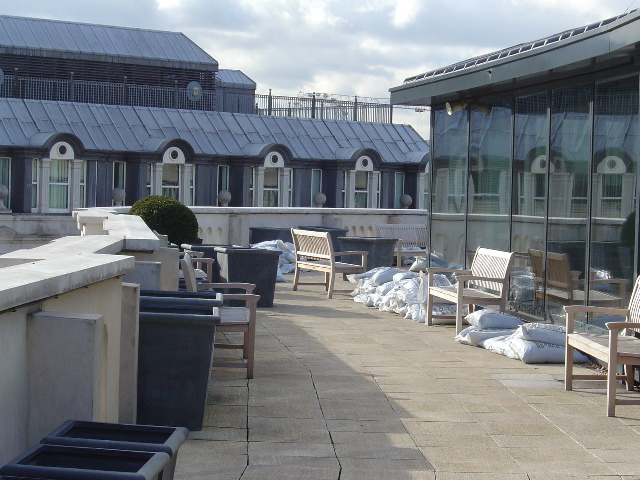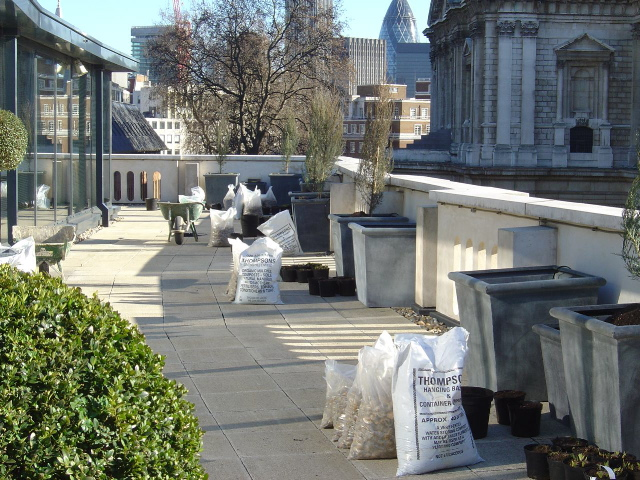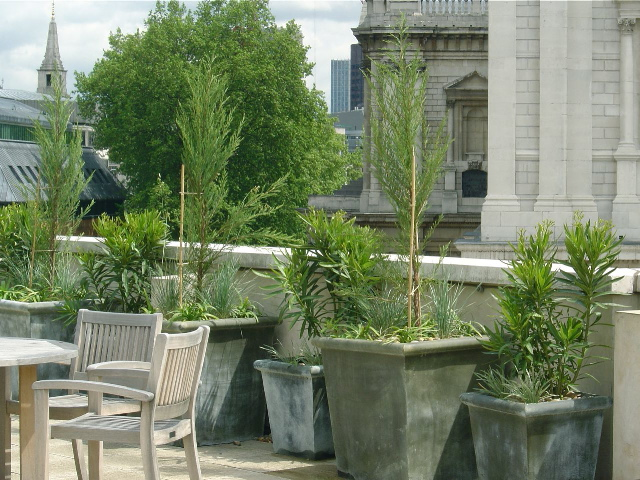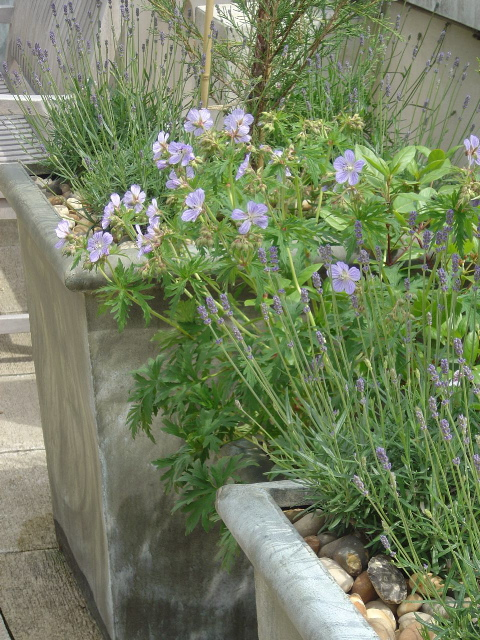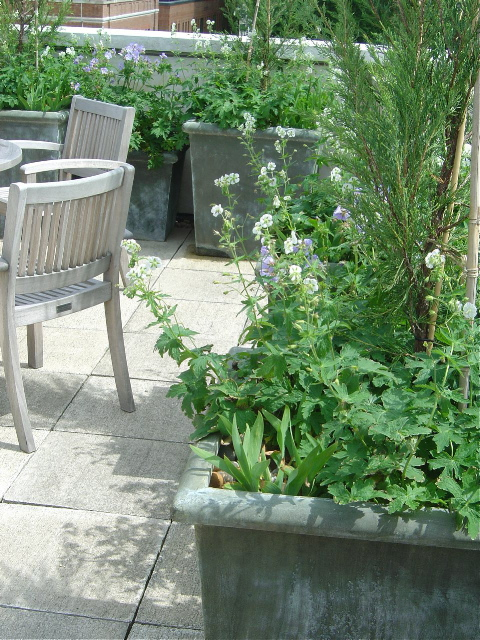 How it was achieved
Due to the proximity of St. Paul's, and its visual impact on the offices and terrace, I decided to incorporate some historical references from the period in which the cathedral was built, 1675-1725. In the gardens of this period, the desired formality was achieved by geometrical and/or symmetrical planting schemes.

To mimic these formal gardens, and echo the multitude of columns on St. Paul's, I chose Juniperus scopulorum 'Skyrocket', to be used at regular intervals aroudn the entire edge of the terrace (rather than yew, which would have been historcially correct), due to its tolerance of the weather conditions and slow rate of growth. Most of the otehr plants chosen would have been familiar to gardeners by 1735, however some are modern (improved) cultivars.

In place of historically-correct lead ornaments, I used galvanized zinc containers, with thick, frost-proof walls and hoped to commission sculptor, Kathy Dalwood, to provide reverse releive urns for the ornaments, but the client did not proceed with this element of the design proposal, although all other aspects were implemented.

Plants used: Agapanthus africanus, Convolvulus cneorum, Galanthus nivalis, Geranium pratense, Geranium sylvaticum, Heliotrichon semprvirens, Iris germanica, Lavandula 'Hidcote', Nerium oleander, Yeucrium chamedrys, Tuhibaghia violacea, Viburnum tinus.

<- Previous Garden